All of the Lather. None of the Badger.
EcoSilvertip Synthetic
Our EcoSilvertip synthetic badger brushes have been specifically created for Mondial and designed for the sustainable production of shaving brushes capable of producing lather without compromise. Its structure is very flexible and soft with a velvet effect on the top so that it is able to easily create a dense and soft shaving foam. It is suitable for all skin types.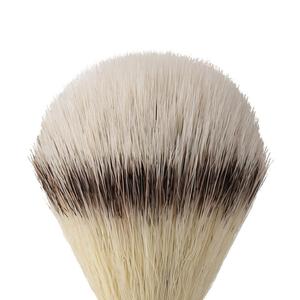 Stylishly Display Your Brush With Our Chrome Metal Stands
Suitable for any bathroom or shaving den, many of our high quality razor and brush stands are available with accompanying lathering bowl. (Pictured: Premium Collection)