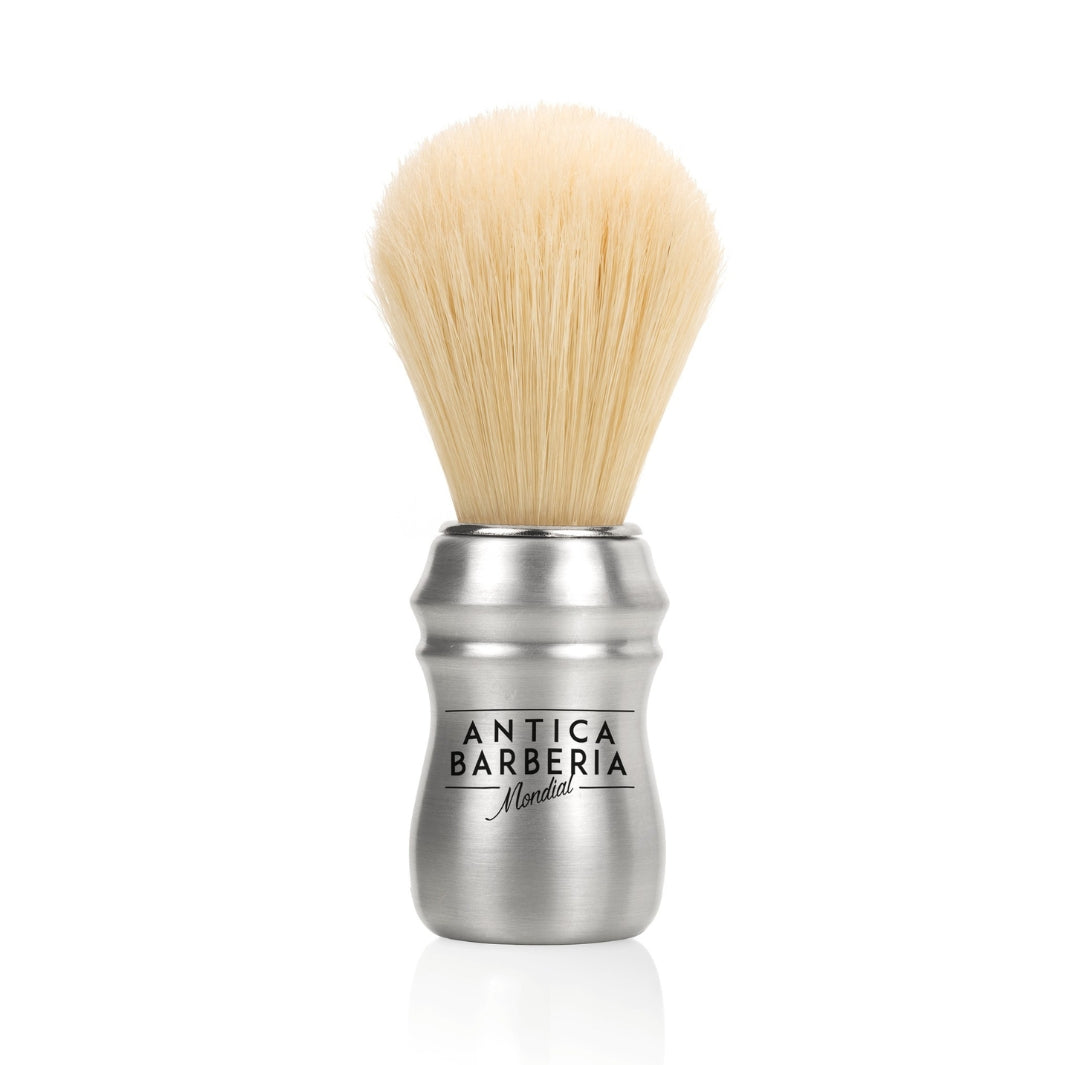 Pro Shaving Brush with Matte Aluminum Handle & Pure Bristle
A 2023 sharpologist.com 'Best Of' Selection as Best Boar Brush!
Hand-assembled professional use shaving brushes from Antica Barberia feature large, precision-milled aluminum handles mated with a premium extra-large knot built for longevity and durability.
The first quality pure boar bristle used for this brush provides a firm massaging action and is bleached for greater shine. Its color gives it a distinct appearance in contrast with the brushed aluminum base featuring the Antica Barberia Mondial logo as a mark of its excellence. Also suitable for the home user.