Enhance Your Daily Shaving Routine with a Fine Shaving Instrument
Over the course of his life, a man may shave as many as 25,000 times. From within that ritual, an expertise is born in the intimate hand movements necessary to effortlessly move steel across skin through hair with the density of copper wire. Margins for error in this operation are slim and the feedback for a misapplied stroke is immediate.
We create shaving razors with our own hands whose only purpose is to meet whatever standard of excellence you set for your shave whether with modern cartridge, classic double edge or the timeless straight razor.
Double Edge Safety Razors
Our traditional double-edge stainless steel safety razor head with a scalloped bar is fastened to the shaft by hand and accepts most blades.
Shop Now
Cartridge Razor Handles
These hand-assembled cartridge razor handles are available in versions compatible with Fusion or Mach3 cartridges and handles of precious wood, resin or metal.
SHOP NOW
Blade Made in Solingen, Germany
Straight Edge Razors
The choice of those who have mastered the craft and desire the ultimate control and precision as they shave. Mondial straight razors marry a top quality blade made in Solingen, Germany with one-piece scales Made in Italy and constructed from one of five premium wood grains - Olive, Briar, Wengeé, Rosewood and Zebrano - and luxurious natural Ox Horn.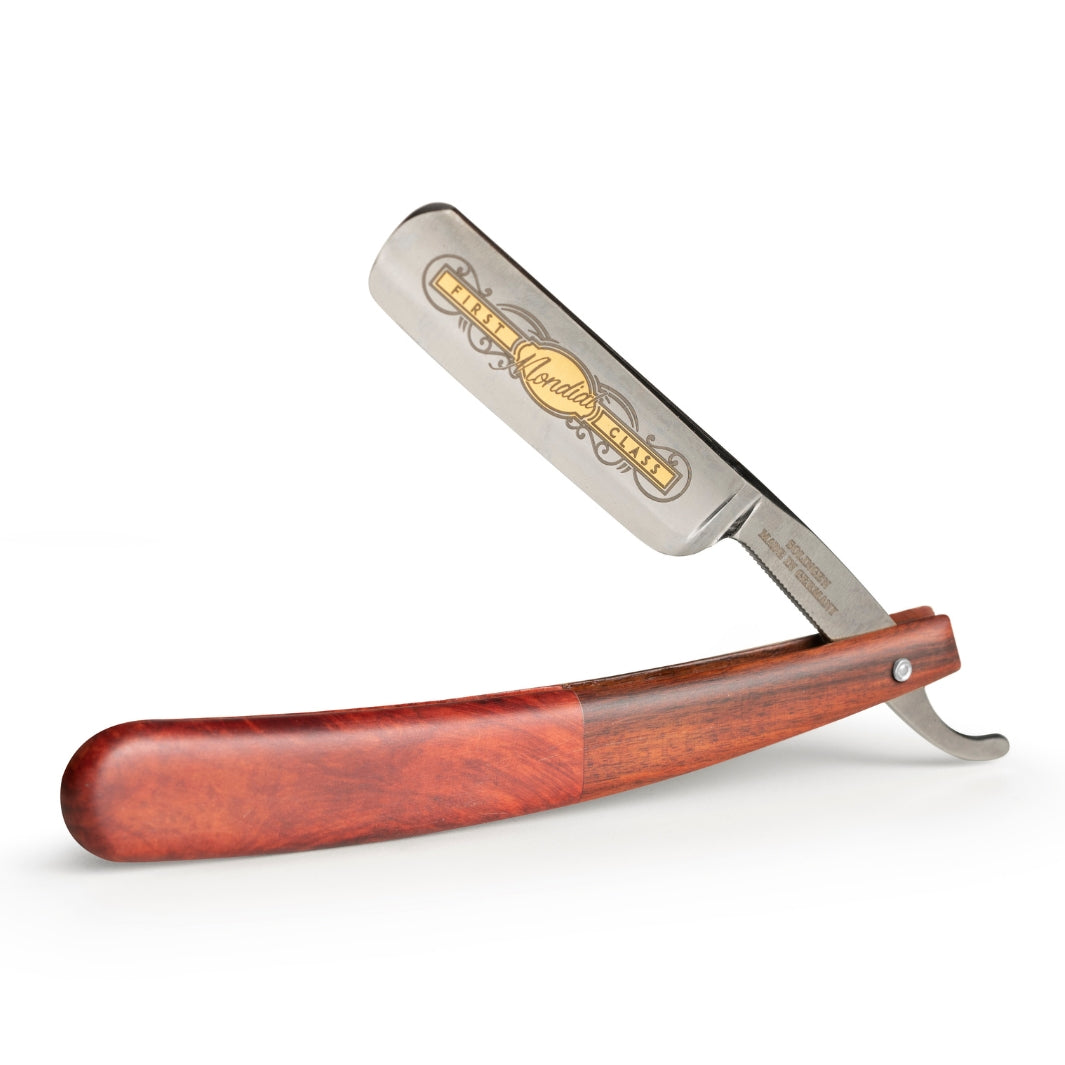 A Must Have for the Minimalist Traveler: Mini Travel Razors & Tuscan Leather Case
Wet Shaving Sets and Valet Stands
The Spheara Set
Deluxe shaving set crafted from precious wengé wood & individually finished by hand. Complete with brush & razor.
Shop Now
The Prestige Collection
Wengé wood razors, brushes and stands shaped by classic shaving design and crowned with a chrome ring.
Shop Now
Razor & Brush Sets and Stands
Organize and display your shaving kit with stands in a chrome finish or complete 3-piece sets.
Shop Now