Say Thank You & Help Them Look Their Best on the Big Day and Beyond
Treat Your Groomsmen, Dads and Wedding Party to a Gift of Stylish Italian Design and Handmade Grooming Essentials of Unmatched Quality.
Mountain Shadows Retreat couples and guests receive 15% off their order of $300+ with code SHADOWS23 or add a FREE shaving set gift box when you purchase five or more.*
Congratulations on your upcoming wedding and your choice of Mountain Shadows Retreat as the venue for the big day. We know that there is a long list of to-do's before the big day so we want to make 'Buy Gifts for the Men in the Wedding Party' one of the easiest.
Mondial 1908 shaving & grooming products have been handmade in Florence, Italy for 115 years and will not only come in quite handy on the wedding weekend, but will serve your mates well for years to come with quality design and construction to last a lifetime.
If items you'd like are currently shown as 'out of stock' or for personal recommendations, please contact us at servizio@mondial1908.us and we can arrange to bring additional quantities from Italy or tailor an order just for you.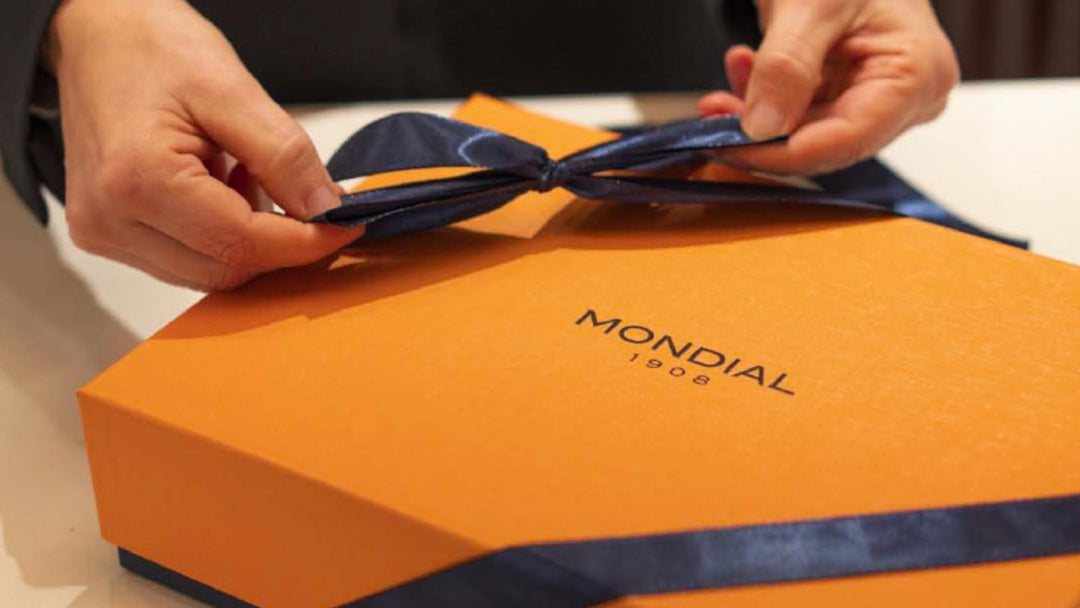 Fusion Razor, Shaving Cream & Handmade Brush
Shaving Gift Sets
Packaged in a lovely gift box for a beautiful presentation, these sets feature a hand-assembled razor, all-natural shaving cream made with our ancient recipe featuring no dyes, preservatives or artificial lubricants and a handmade shaving brush with a premium quality handle and bristles (also available with stand).
Tuscan Leather Travel Kits & Grooming Accessories
Looking for Something Extraordinary?
Our Sphaera and Prestige sets in wengé wood are objects of unquestionable value and sophistication that demonstrate fully the importance of our commitment to handcrafting truly special shaving tools.
Each comes smartly packaged in our golden orange gift boxes inspired by our view of the Florentine sunset from our Gentlemen's Barber overlooking the River Arno.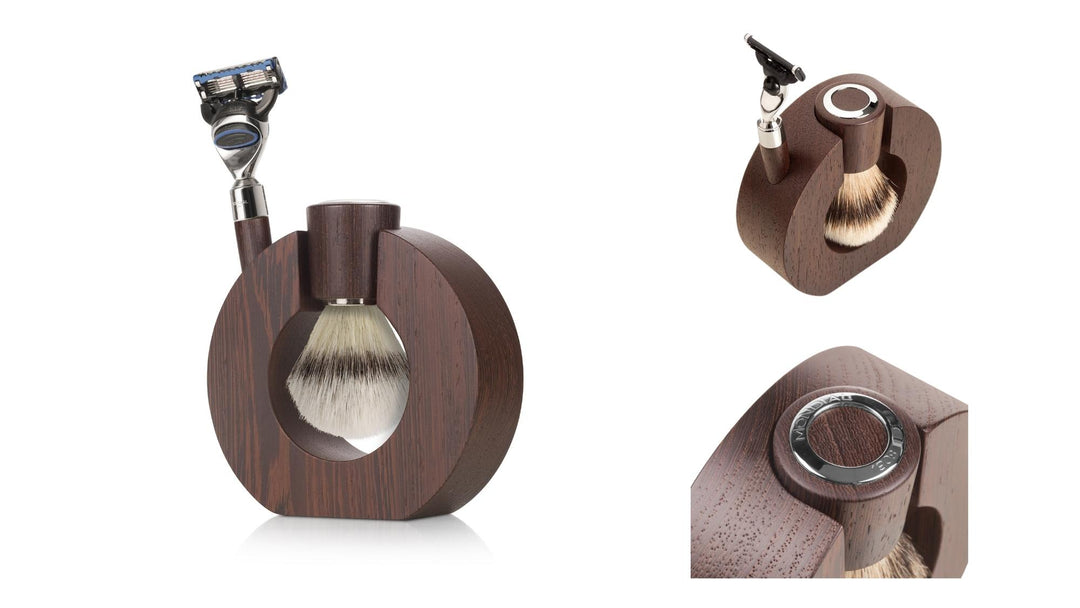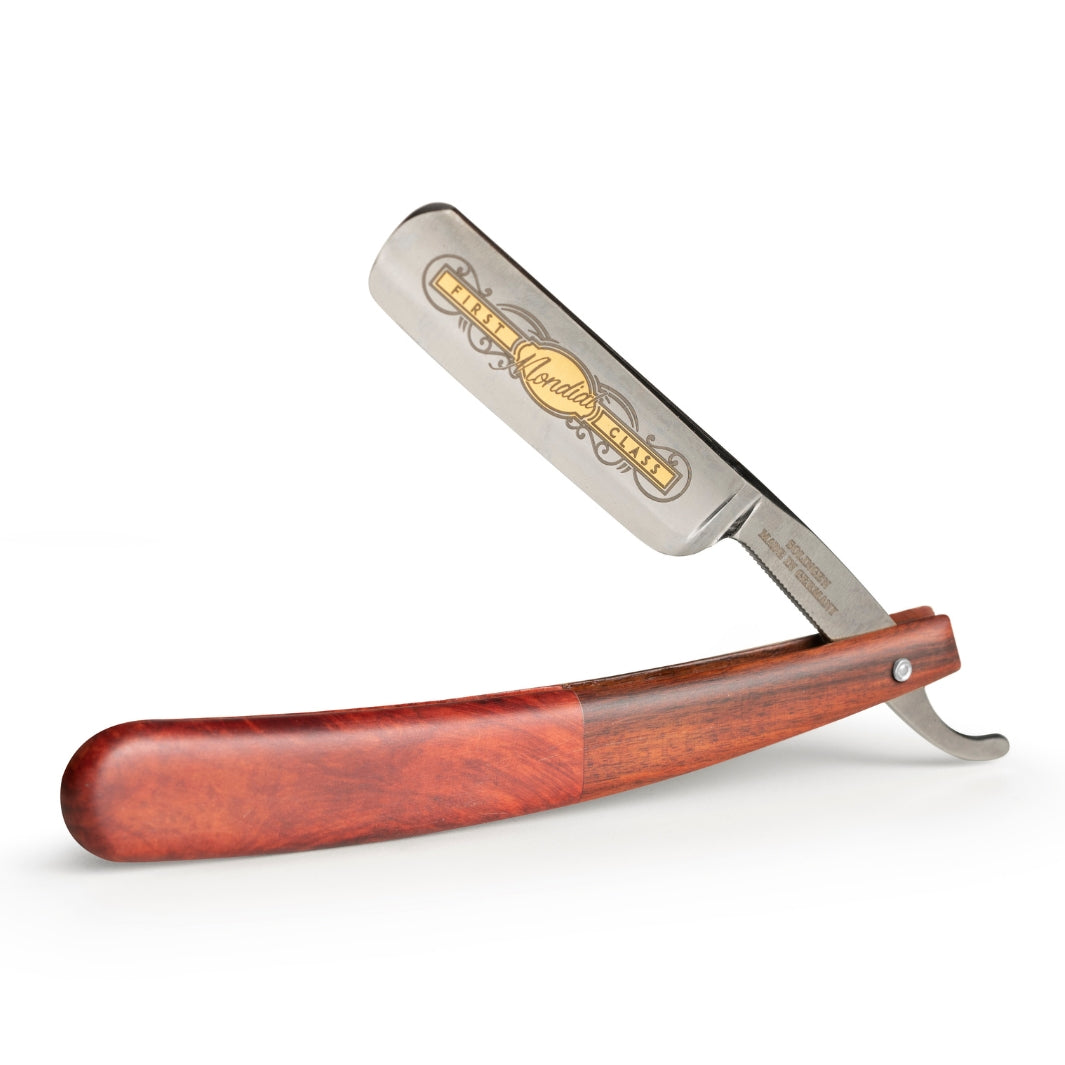 Straight Razors
Mondial 1908 straight razors marry a top quality blade made in Solingen, Germany with one piece scales handcrafted from a single piece of precious wood or natural ox horn.
It is the choice of those who have mastered the craft of shaving and desire the ultimate control and precision as they shave.
*Offer Details: 10% off discount can be applied to orders containing any items from our entire collection, not just those shown here. To redeem free gift set offer, add six or more gift sets or luxury shaving sets found on this page to cart and free item discount will be applied to item of lesser or equal value.